Welcome to the Urami Koi, Koi, Urami Koi. Wikia
This site contains spoilers to the manga, Urami Koi, Koi, Urami Koi.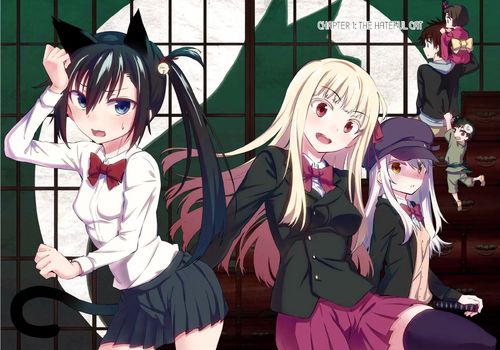 ---
Manga Summary
The Twelve Town, a land governed by the leaders of the families who bear in their names the Chinese zodiac. In a city where youkai and humans coexist, the cat youkai who holds a grudge against the Rat Family appears in front of Kyouichi Nekuni, the head of the Rat Family. It's a malice-covered Hateful cat who is aiming for his life. But that youkai is Natsuho Nekogazaki, who's also extremely anxious around other people... Just like the saying "Curiosity killed the cat" goes, will these feelings also kill the cat?
Characters
Kyouichi Nekuni
Natsuho Nekogazaki
Ayaka Ushigura
Sana Inuhara
Sen Inuhara
Yuzen Tatsuga
Miyako Nekuni
Toya Itachizuka
Chie Sasamachi
Keitarou Toridera
Torako Toraiwa
Kenji Inoyama
Haruna Masaka
Kenji Inoyama
Miko Hitsuno
Fuyuho Nekogazaki
Featured Article
Fuyuho Nekogazaki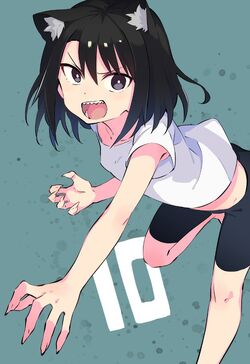 ---
One of the newly introduced characters in the series, Fuyuho Nekogazaki.
The current head of the Nekogazaki Family is revealed to be Fuyuho and not Natsuho.
She shares a strong resemblance to Natsuho.
Messages
Solomi123
A wikia for all Urami Koi fans to contribute ~ nyah
---
Fuwari-yume
Please don't hesitate to edit pages
with information from the manga~
Polls
How much would you want this to become an anime?
How do you feel about Fuyuho?
Which would you want to happen or wanted to happen?